WATCH HAND REMOVER
Need a hand? This Watch Hand Remover is ideal for removing watch hands while not marring or scratching the watch dial or watch movement.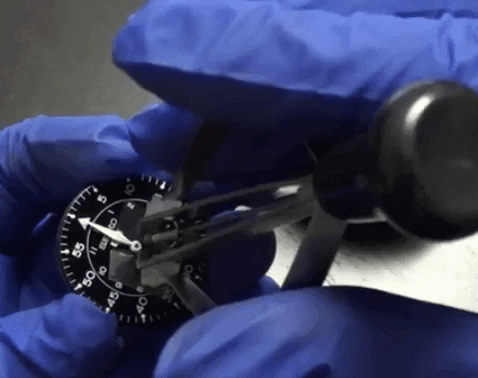 This presto tool is excellent for removing second hands-on curved countersink dials. It features an easy to operate an action that works with just a squeeze of your fingers that will easily remove the second hand. This remover is specially designed to securely grip with two prongs and uses the nylon side post as support to remove watch hands without scratching the dial and then holds the watch hands firmly without damaging the watch movement.
FEATURES:
Easy To Operate: Precise plunger style can remove watch hands easily.
Durable Material: The watch hand remover is made of metal material that is durable and sturdy.
Prevent From Hurt Watch: Plastic tips will not scratch watch hands and dials.
Stability: Center plunger holds the hands firmly in place. Professional tool for watch repairing, making, and more.
PACKAGE INCLUDES: 
1 x Watch Hand Remover