Say goodbye to unseen germs and hello to fresh and clean clothes!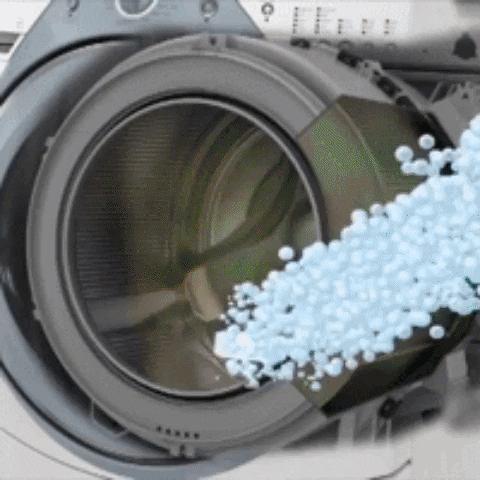 Washing your clothes will wash away all the dirt and germs, but as time goes by, your washing machine accumulates those that have been removed from the clothes. Give your washing machine the same love and care by using this Washing Machine Magic Cleaner. It can effectively kill 99% of bacteria and potential pathogens within 20 minutes, with a dilution ratio of 1:100 of product to water. With the special decontamination formula, it deeply cleans your tub even the unseen part that may contain harmful bacteria, detergent residue, dirt, and mold. 
Features:
☑️ POWERFUL DEEP CLEANING – These tablets are smaller and thinner, allowing them to powerfully penetrate, dissolve, and break down blocked up mold and residue.
☑️ KILLS BACTERIA – It kills 99.9% of bacteria and other pathogens in less than 20 minutes. With a 1:100 product to water dilution ratio, it effectively cleans and purifies, keeping your washing machine cleaner and fresher.
☑️ FOR ALL WASHERS –  Works on all washing machines. Suitable for front load and top load washing machines, high efficiency, and conventional washers.
☑️ CONVENIENT USE – Empty your washer, place 1 tablet and set the "clean washer" or "rinse+spin" cycle and wipe away any residues. No need to disassemble the washing machine. You can quickly get a clean washer and enjoy bacteria-free laundry.
☑️ SAFE FOR CLOTHES – Your fabrics will never be harmed. Our formula protects the integrity of your clothing and makes sure every load truly comes out fresh and clean.
Package Includes: 1 x Washing Machine Magic Cleaner