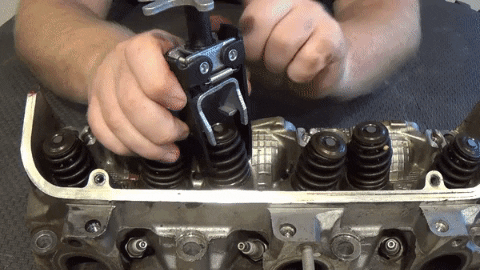 The Universal Overhead Valve Spring Compressor is specially designed to help remove valve springs and install comfortably on most cars and light trucks without removing the cylinder head. This amazing tool allows valve springs and valve oil seals to be replaced with cylinder heads. Features with a spring-loaded jaw for easy grip and compress valve springs. Legs are designed with a built-in offset to compensate for spring wind - keeping tool vertical and stable when use. With the adjustable depth, it can fit most large and small spring applications. Ideal for most OHV, OHC, and CVH engines.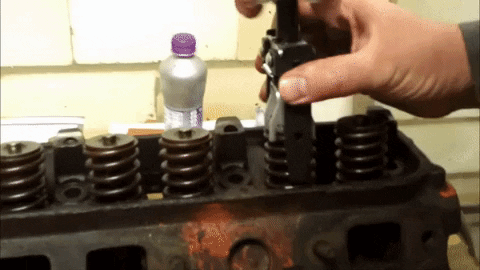 Features:
Function: Perfect for removing valve spring retainer, spring valve compression retainers and exposing valve keeper, remove keepers, by which tool then remove spring.
Bar Depth: Reach Retainer Adjustable Spring Tool with Grips are adjustable to fit most spring applications large and small. Features a reversible jaw/adapter and self-locking for a pre-determined setting.
Easy to Use: It can be easy to remove and install valve springs without removing the cylinder heads. Extraction valve jaws are properly angled to parallel grip compression springs
Application: Compressor valve for use on a wide range of OHV and OHC and CVH engines, but not suitable for use on engines with seated depth valves. Spring compressor works on dual springs, springs, interior, and exterior so which is a multipurpose tool.
Material: Spring compressor tool valve is made of heavy-duty tools that are high strength steel built with steel for durability and strength to withstand high. Cam action level design to ensure locking spring valve on the tool.

 

Valve springs and stem valve oil seals allow being replaced with the cylinder head.
Package Includes: 1 x Universal Overhead Valve Spring Compressor