Whether you need a stump removed or ground down, we have solutions for you! 
This Tree Stump Remover Disc provides a fast, efficient, and professional way of removing tree stumps from the ground after a tree has been felled. It is powerful and robust pieces of equipment - they make light work of even large tree stumps in gardens, parks, and more. Featuring 22 sharp blades on a rotating wheel that provides a great speed to chip away at tree stumps quickly and efficiently.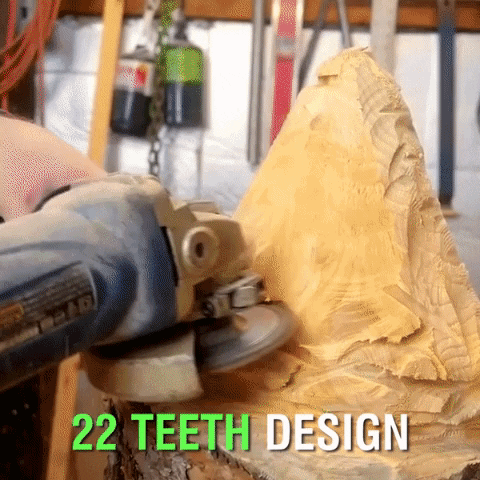 Specification:
Material: Steel
Diameter: 4" 100mm
Arbor: 5/8" 16mm
Maximum speed: 14000rpm
Fits For: 4"(100mm) or 4-1/2"(115mm) Angle Grinder
Warning:
It is not advised to use the switch lock feature on any grinder. Doing so may result in serious injury or even death.
Package Includes: 1 x Tree Stump Remover Disc