Practice frictional fire skills in a primitive way, learn how to make fire by yourself.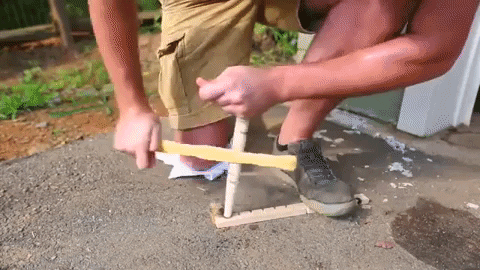 Survival Practice Fire Starter is a good fire starter survival tool for children or outdoor person learn how to start a fire in the wild. It is definitely a good parent-child educational toys for children. Learning while playing with your kids. An ingenious gift and gadget for outdoor enthusiasts, survivalists, hunters, and campers. It's also suggested to be used as an educational tool for showing the primitive way to make fire and the principle that friction generates heat.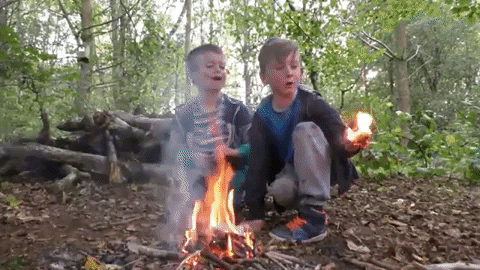 Warning: Please be careful when the fire suddenly burst into flames !!!

INSTRUCTIONS:
Prepare part of our coal catcher under the fireboard holes to hold the ember, one end of the board can be raised a bit to help the air circulation.
Keep drilling the fire board vertically until producing smoke by friction with the wrapped string of the bamboo handle (Please be sure the wrapped string is tight and neat enough to not slip during operation).
Please drill the spindle at uniform speed firstly, keep smoking continuously, and speed up in the latter half.
Please do not drill through the board, in case the ember goes off.
Please handle the coal catcher carefully and blow it consistently, then you make fire.
PACKAGE INCLUDES: 1 x Survival Practice Fire Starter