Protect Your Yard From Unwanted Animals!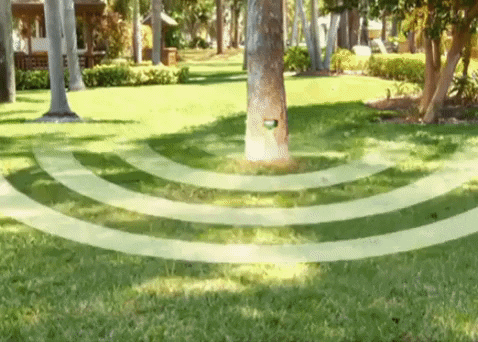 Get rid of wildlife creatures can't get any easier with the help of this Solar Ultrasonic Animal Repellent. Once animals come within range, the built-in infrared motion detector activates, both in daylight and even at night, emitting a powerful, ultrasonic sound that sends pests scurrying for safety. The sensor detection range works up to 9 meters (30 feet). It's weatherproof for use anywhere there's sunlight. Ideal to install in the farm, garden, park, lawn, and yard.      
Features:
【Repel Animals Out of Yards】Emit Ultra High Frequency (UHF) noise that only the pests can hear, but it does not affect humans. The noise is so intrusive that it produces symptoms such as convulsions, disarray, panic, confusion amongst creatures within the vicinity of the device. It deters and repels dogs, cats, deer, skunks, foxes, raccoons, birds, squirrel rodents, and other unwanted pests.

【Solar Charged】Equipped with the solar panel on the top. There is no need for additional batteries. Simply place the solar garden animal repeller to the ground, where there is plenty of sunlight. Turn on the switch, and the repeller starts to work.

【Motion Sensor】Equipped with an electronic motion detector. Once animals enter the protection range, the repeller will emit ultrasonic waves to repel the unwelcome animals.

【Easy to Install】Simply place the repellent to ground soil where there is plenty of sunlight, the repeller can be installed in the farm, garden, yard, lawn, patio, garage, and it protects them from unwanted animals and pests. The solid design allows it to work under any weather, water-resistant, windproof, sun-protective and rustless.
Package Included: 1 x Solar Ultrasonic Animal Repellent