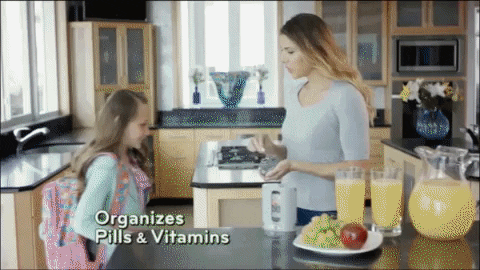 This Portable Weekly Pill Organizer lets you conveniently organize your medicine and vitamins for each day of the week. Inside it has seven portable trays, one for every day of the week. Plus, each day of the week is clearly marked and has four compartments for separating pills by the time of day. When you take the day's tray out of the bottom of the pill organizer, the next tray will automatically slide down into place. Once you're done with the tray, fill it back up with your pills and vitamins, remove the cover, and drop-in back in. You will never forget what to take, or when to take it again with the Portable Weekly Pill Organizer.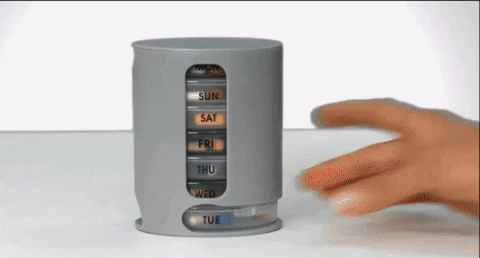 Features:
✅ Extraordinary Weekly Pill Organizer: This unique 7-day weekly pill organizer is designed to store a multitude of pills and vitamins of all sizes and shapes in one place.

 

Makes managing your weekly recipe easy.

✅ Markable Design: Built to hold seven separate trays. Each tray is dedicated for a weekday and has four compartments labeled Morning, Noon, Evening, and Bed.
✅ Comfortable and Durable Construction: Made of strong, highly durable plastic, guaranteed to last a lifetime. With removable tray and lids, it is extremely easy to load and unload your medications.
✅ Remove Confusion: Built to eliminate confusion. When one day is over, simply place it on top of the unit and the next day it will automatically become accessible.
✅ Portable: It is a very handy size that can slides easily into your shirt, pants, makeup bag, purse, carry-on, or suitcase pocket. Lightweight and compact shape. 
✅ Vivid Colors: The outer sleeve is designed transparently and each tray is uniquely bright in color so the user can easily tell the days of the week.
Package Includes: 1 x Portable Weekly Pill Organizer