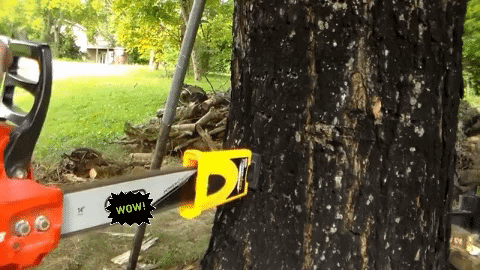 A dull chainsaw makes your job difficult and causes inefficiency, and you might get injured if anything goes wrong! To make sure your chainsaw is performing at the optimum condition, you'll have to always check the sharpness of the tool from time to time. Introducing Portable Chainsaw Sharpener, an attachment for you to attach to your chainsaw that sharpens your chainsaw on its own. All you need to do is just turn on your chainsaw and watch the magic happens. This is the fastest and safest way to sharpen your chainsaw.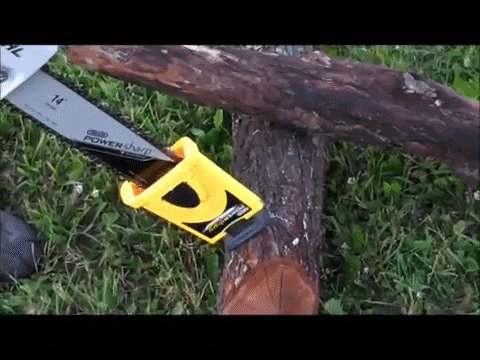 Installation for Portable Chainsaw Sharpener onto your chainsaw is easy. The build-in guide provides optimal sharpening angle too.The saw chain does not pull itself into the wood. It has to be forced to cut by applying pressure to the engine unit.
SIGNS OF A DULL CHAINSAW
The chainsaw runs in one direction causing a crooked cut. This is an indication of dull cutting teeth on one side of the chain or uneven cutting teeth lengths.
The chainsaw "rattles" and "bounces" during the cut. It is difficult to achieve precise positioning.
PACKAGE INCLUDES: 1 x Portable Chainsaw Sharpener