Challenge your angling friends with this pen fishing rod!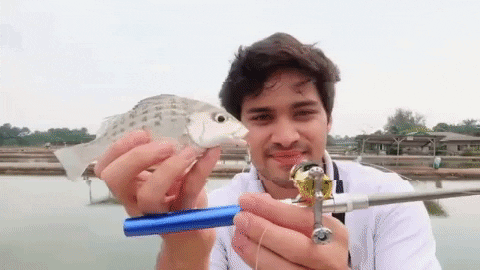 This Pen Fishing Rod comes with a rod and reel combo are perfect to have in a go-bag or stored anywhere, it is extremely compact! The rod is made from high impact fiberglass and paired with an aluminum alloy. Challenge your friends today! Fishing anytime, anywhere.
Compact lightweight body fits the pocket, briefcase, or backpack. Perfect for situations where full-size fishing gear is inconvenient. Suitable for casual fishing anytime and anywhere.
Features
Forward and reverse ratchet stop and drag control
Comes with reel & rod
Materials: Fiberglass, aluminum alloy & high-density polyethylene
8" when closed, 38" when extended!
Home or away! Hassle-free fishing!
Very compact for easy storage.
Color: Random
Package Includes: