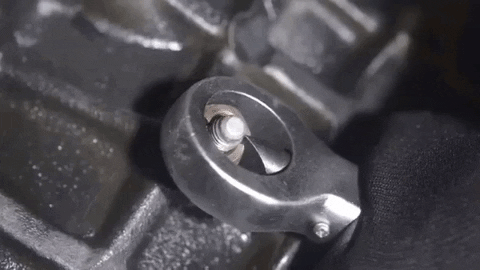 This is a heavy-duty Nut Splitter for the safe removal of corroded or damaged nuts without damaging the bolt thread. 
The hardened steel chisel is driven by large bolt capacity 9-12mm, 21-16mm, 16-22mm and 22-36mm. 
This is definitely the right tool for the right job.
Nut Splitter is manufactured from heavy-duty high-quality steel forged, with high hardness and high torque, tempered and nickel coated for durability and longevity. You can easily remove rusty or stubborn nuts with the Nut Splitter, saving your time for another task. These 4 sizes of Nut Splitter is enough for you to cope with all the problems you may encounter in your life. It is ideal for mechanics, steelworkers & DIY use.
5/16"-1/2" (9-12mm) Nut Splitter (Requires 12mm spanner to tighten)

1/2"-5/8" (12-16mm) Nut Splitter (Requires 14mm spanner to tighten)

5/8"-7/8" (16-22mm) Nut Splitter (Requires 18mm spanner to tighten)

7/8"-1-1/16" (22-27mm) Nut Splitter (Requires 21mm spanner to tighten)