MULTIFUNCTIONAL BRACKET
Tiring of switching two screens from laptop and mobile phone? Introducing the Multifunctional Bracket which designs ergonomics and golden ratio of the perspective to reduce cervical fatigue, effectively improves work efficiency.
The Multifunctional Bracket can be fixed on a thin display of a laptop or desktop PC monitor. It's making you enjoy the phone and laptop dual-screen display at the same time, and you can use the phone while charging.
The bracket adopts magnetic design, the mobile phone can be firmly attached to the laptop or monitor, which is very simple to install, carry, and use. This product is small, sturdy, and lightweight, and it can provide a dual-screen display experience and increase working efficiency.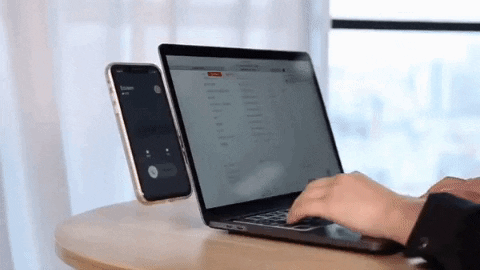 FEATURES:
New Upgraded Mobile Phone Holder: Smartphone mounts, fixed clip-on slim monitor of Laptop or desktop monitor, smartphone stands, fitting for all kinds of the flat computer display, cellphone standers when charging, enjoying dual screen at the same time.
Easy Use: The mobile phone bracket use a magnetic design, which can firmly adsorb the mobile phone next to the laptop or display. It is very simple to install, carry, and use. A protective sponge is attached to the magnetic contact surface to effectively protect your equipment.
Portable for Travelling: The dual monitor mount is small, solid and lightweight shape makes it easy to take away into your bag during traveler, analyst, and others.
Compatibility: Universal compatible with iPhone and Android phones.
Multiple Monitor Display: This Multifunctional Bracket can clamp tablet or mobile phone to laptop to get multi-display computing experience, extend your screen, increase your productivity, and multitasking at the home, office, or on the way.
Please allow 1-2 cm differences due to manual measurement. Thank you for your understanding. 
PACKAGE INCLUDES:
1 x Multifunctional Bracket