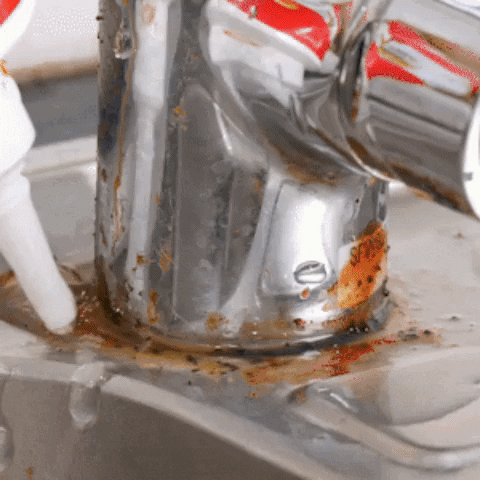 This Mold Remover Gel kills all types of mold and mildew instantly. It helps to prevent the re-growth of mold and mildew and comes in an easy-to-use flip-top red bottle.
All you need to do is run the gel along the surface of the area you need to clean, then leave for between three and four hours to let it seep down and prevent mold from resurfacing.
It works better than other grout products on the market because rather than just sticking to the surface of the problem, it goes down to the root of the mold and mildew and prevents it from resurfacing again.
FEATURES:
Functions - It can effectively beautify any cracks in the home, whether it is the cracks in the floor tiles, cracks in the door, cracks in the bathroom, cracks in the wood, etc.
How to Use - First, dry the place where will be used. Second, open the lid of the gel tube and press 3mm thickness on where the mold/mildew occurs. Wait for 5 hours for the result. Last, please sprinkle with water after done.
Pure Natural Safety - It does not contain any chemical ingredients, all are naturally organic ingredients, made from organic oils, cinnamon extract. It can be widely used on the kitchen sink, bathroom sink, bathtub, veranda, window frame, and toilet. It also works on different surfaces including marble and granite.
SPECIFICATIONS:
Material: Sodium hypochlorite, sodium hydroxide
Net Weight: 100g/0.22lb
Category: Detergent
PACKAGE INCLUDED:
1 Unit x Mold Remover Gel