Wondering why others can get their job done so fast?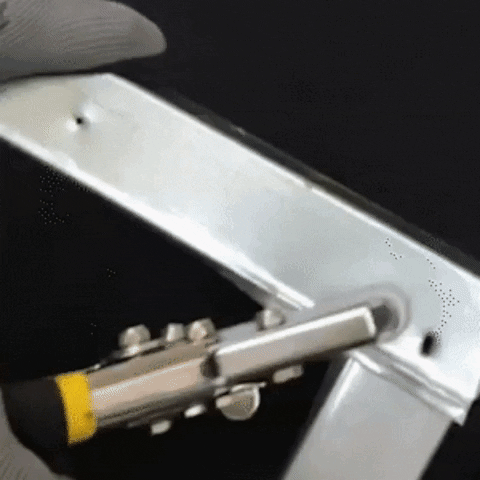 Are you still using drills screws and nails to get your job done? It is too slow and costly! We are now using the Metal Stud Crimper!
Metal Stud Crimper is an effective tool for fastening metal studs together without screws or rivets. This Metal Stud Crimper has an extended 10-inch size that allows the user extra leverage for easier operation.
FEATURES:
Handle Spring Back Design- Handles spring back after making a crimp so that punch is back in a ready position to go on to the next stud or fastening point.
Lightweight and compact-This metal stud crimper is a lightweight and compact size which allows the user to work overhead with ease. The crimp is always the proper strength and resists stress from any angle.  The tool fits inside the smallest stud and runner.
Durability -

Made with high-quality stainless steel, aluminum, and ABS Plastic. It provides enough intensity and a longer lifetime.

Time &

Money Saver

-

 No need to spend time to drill and fasten screw one by one and cut down installation time by 70%. No screws or nails used, make things done faster, help to save up cost and time.

Efficient -

This metal stud crimper features a unique punch and dies shape that creates a rectangular crimp connection by bending over layered thicknesses of channel and stud at one time to form a sturdy bond without the use of fasteners. It also allows one-hand operation enables another hand to hold or do other works.
SPECIFICATIONS:
Material: Aluminum alloy
Total length: 25cm(9.84in)
Throat depth: 1-1/2'' deep
Jaw opening: 1/4''
Max capacity: 22ga. metal
PACKAGE INCLUDED: