Homemade meatballs made easy!
Now making meatball at home is even easier with the Meatballs Maker! It is made of stainless steel, it is durable and easy to make meatballs, which saves time and effort, and is easy to operate. One-piece design with a smooth surface that is easy to clean. The curved handle design is comfortable to grip. The elliptical hole is where the meatballs are squeezed out from and the air is being forced out so that the meatballs are firm. Hangable design for easy storage.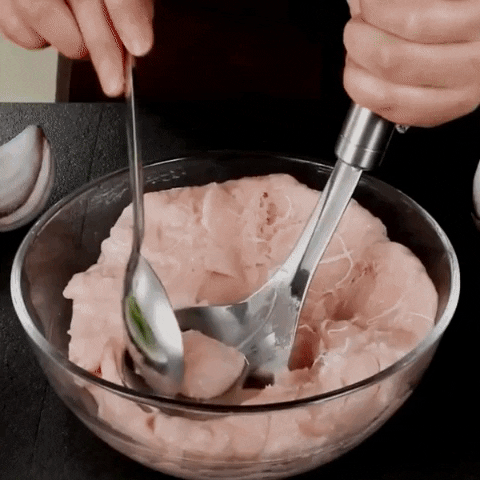 FEATURES:
The meatball maker can be used to make meatballs, fish balls, rice balls and much more

Easy to use: You just need to press the spoon manually, squeeze the meatballs and use the spoon to remove them.

Convenient: The ergonomic meatball maker is convenient and comfortable for you to hold and use.

Save time and energy, lengthen handle won't dirty hands, U shape handle, so you can hang it anywhere you want.
Package Includes: 1 x Meatballs Maker