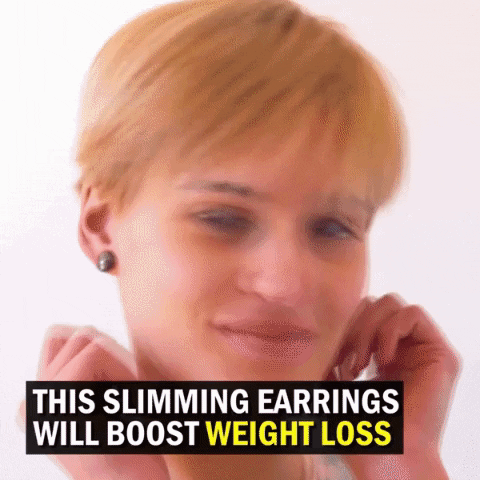 This is not just another pair of stud earrings! This is a pair of Magnetic Earrings that boost weight loss and improves your well-being. It is safe, self auricular therapy treatment by using acupressure via magnetic pressure on specific points on your ears. Effectively improves blood circulation, promotes metabolism, and improve your vision. It also can improve your digestion and reduce binge eating and food cravings. The magnet is firm enough and does not fall off easily. Perfectly used by both males and females and is a beneficial gift for your friends and family. Grab it now!
Features:
High-Quality Materials: Made of high-quality stainless steel to ensure durability and superior health benefits. Not susceptible to allergies, not easy to corrode, rust, or water stains. The magnetic buckle is strong and not easy to fall off.
Special Design: The magnetic part is used to fix the earrings, and no punching needles are required as ordinary earrings. Suitable for people with or without perforations. Also a perfect accessory for men and women.
Comfortable to Wear: The clip-on earrings no irritation to any sensitive ear. Easy to wear on your ears. Wear them without any harm. Lightweight that can be worn for a long time, and will not burden your ears.
Effective: It can help

 improve blood circulation, promotes metabolism, and 

manage weight. It works on acupressure and the magnets work through auricular therapy using the acupuncture principles to stimulate certain auricular points by acupressure to overcome hunger, suppressing appetite, and control compulsive eating. When placed in the center of the earlobe, it helps improve vision. 
Package Includes: 1pair x Magnetic Earrings