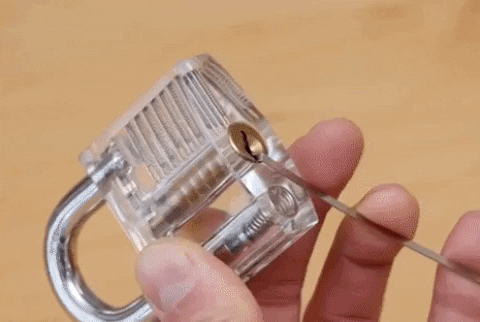 Lock Pick Training Set is specially designed to let locksmith beginner have a better understanding of how to unlock a padlock. The transparent padlock with open chambers on all the moving parts that allow you to see how it work. Besides knowing and exploring the padlock, you can try to pic
k this transparent padlock, which is a perfect starter kit for anyone interested in learning the art of picking locks.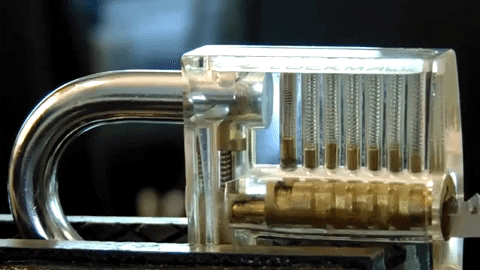 This transparent lock works exactly the same as a normal padlock, you can even see how each of the lock pick tools works differently on the lock. It's also is a nice toy for kids to improve their intelligence and practical ability and a great gift for your friends.
FEATURES:
COMPLETE SET- You can now train yourself to be an expert locksmith with the 15pcs complete kit set.
TRANSPARENT LOCK- Allows you to see how the lock works on moving parts, you can see clearly how the pins work when a key is inserted, it helps you know the mechanism of the locks, very useful for beginner locksmith to train.
DURABLE, SMOOTH & MULTIFUNCTION- Smooth working condition, well built and no loose parts or pins, durable for repetitive practice, it can also be used to lock your doors, windows, drawers, cabinets and more
IDEAL GIFT & EDUCATIONAL- The best gift for locksmith beginner, it's also a nice toy for kids to improve their intelligence and practical ability, great gift for your geek friends
Package Includes:
1 x Transparent Lock

15pcs x Lock Pick Tools