FOR SMOOTH AND EFFORTLESS HAIR STRAIGHTENING!
Straight hairstyles are a cinch with the Hair Straightening V Shape Comb! The perfect styling aid, this unique comb easily detangles and kind of hair for a smoother hair straightening experience.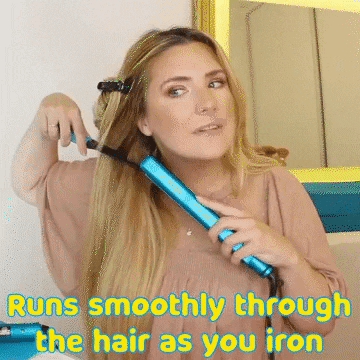 FEATURES:
Easy Detangling - It helps to detangles any kind of hair for a smoother straightening experience. 
Protects Hands - It also prevents burns by holding hair while straightening, keeping your hands away from the flat iron.
Pro Styling - The comb preps hair for straightening and provides better control while styling.
Non-Damaging - Its smooth, rounded teeth minimize breakage, split ends, and hair loss.
Travel-Friendly - It is easy to carry thanks to its foldable design. Handy for a quick hair touch-up on the go.
Versatile Use - The comb is a helpful aid for ironing, hair blowing, trimming, styling, and more. 
SPECIFICATIONS:
Material: Plastic
Color: Pink, Blue
Size: Approx. 24.5 x 5 cm
PACKAGE INCLUDED:
1 Unit x Hair Straightening V Shape Comb