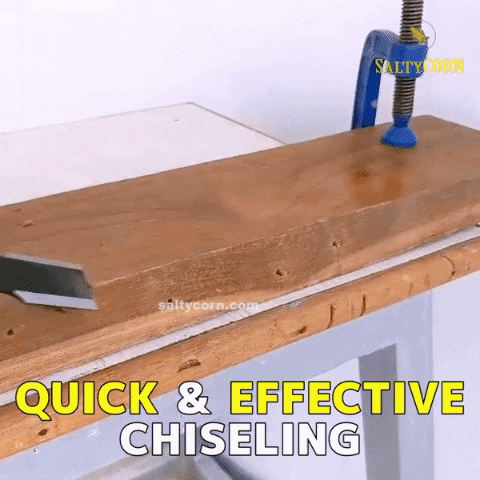 A high powered reciprocating chisel will save you time and reduce fatigue while working on everything from detailed carvings to rough work. This powerful new carving tool is ideal for large scale, heavy-duty carving, and chiseling. Driven by a remarkably smooth-running camshaft, the Grinder Chisel converts an angle grinder's high-speed rotation into equally high-speed reciprocating action, easily driving even the largest gouges through hardwood.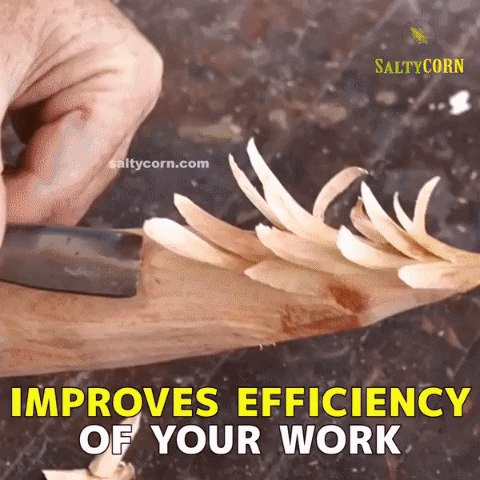 Grinder Chisel operates at high speed providing buttery smooth action and excellent control to make quick work of labor-intensive operations. The chisel blades into the attachment instantly with just a press on the button. Grinder Chisel comes with 2 chisel blades (1*flat, 1*curved) and works for most of the size 100 (M10) angle grinder.
FEATURES: 
Labor Saving: Just turn on the power and let the chisel do the work! It is more efficient and you can avoid unwanted accidents caused by hand chisels.
Increase Efficiency: Double up the speed for your woodwork and reduce fatigue.
Converter: Instantly converts your 100 angle grinder into a power chisel.
Package Include: 
1*Grinder Chisel Attachment
1*Flat Chisel Blade
1*Curved Chisel Blade