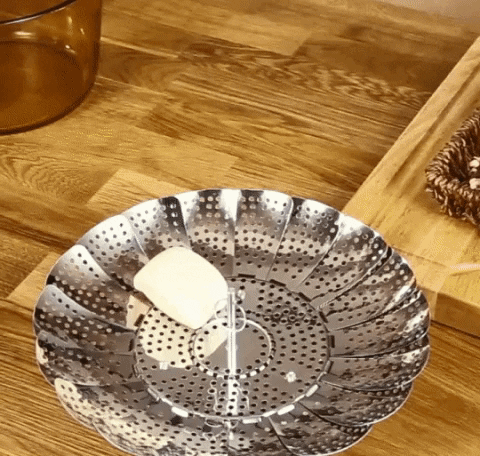 Introducing the Foldable Steamer, a perfect steam plate that you should have in the kitchen. Unlike those silicone steamers and baskets, this steamer can expand and adjusts to fit various pots and pan sizes. It opens like a water lily and is collapsible to become small and compact to save storage space. This steamer not only can use to steam food but also use as a strainer or fruit tray. Made from a food-grade stainless steel material that is heat resistant, sturdy and durable.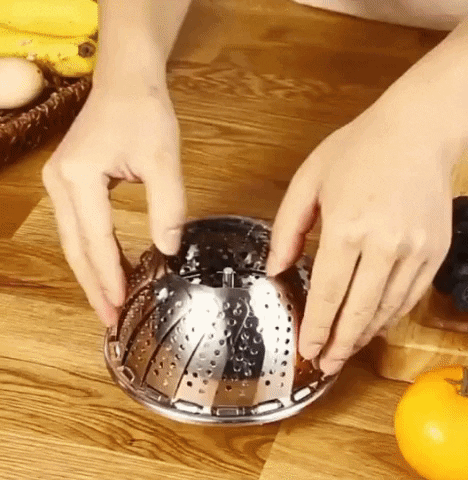 Features:
【UPGRADE DESIGN & QUALITY】- The steamer with premium food-grade stainless steel petals design that is heat resistant, sturdy and durable.
【ADJUST TO FIT ANY POT】- This steamer can expand and adjust to fit various pot/pan sizes or pressure cooker. Opens like a water lily and it folds compactly to save storage space.
【REMOVABLE CENTER POST】- Central post helps easy insertion to the pots and safe removal from the boiling water. When your food is ready, remove it from the boiling water with a fork so it won't hurt your fingers.
【EASY TO CLEAN & EXTREMELY COMPACT】- You can clean the steamer very easily. When you are ready to put away, then fold into its original half size.
【MULTIPLE FUNCTIONS】- Not only can be used as a food steamer but also can use it as a fruit tray and filter extra water when washing vegetables or fruits.
Package Included: 1 x Foldable Steamer