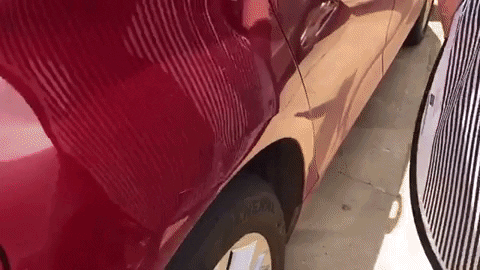 Sometimes it's hard to detect dents on your car especially when you're going to send in your car for fresh paint. The Foldable PDR Lined Dent Reflector is a reflected line of the board to brings out a dent. It works best when there is plenty of sunlight. The reflection becomes distorted where the dent is and you can then work your PDR tool behind the dent to make the distorted image even or uniform again, once the distorted image or lines become parallel in the reflection you have successfully removed the DENT!
Description:
Suitable for detection of dents on car.
Works great for small door dings and hail damages.
Dent removal painless repair tool line borde product.
PDR Stripe Line Board for the surface dents of all kinds of flat metal.
Specification:
Material: Cloth
Diameter:80cm
Package Includes:
1pc x Foldable PDR Lined Dent Reflector