Make Everyday Better! Choose Easy Dusting!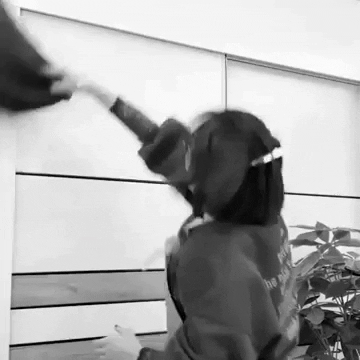 Hate doing house core especially dislike about hard to reach the cobwebs on the roof, the duster for high ceiling fans and the blinds? Now you can get rid of the trouble caused by cleaning. This product can easily solve these problems you encounter.
Introducing the Extendable Microfiber Feather Duster! It contains lots of fantastic features which will definitely make your cleaning life better such as an extendable pole, bendable cleaning head, washable, lightweight and etc.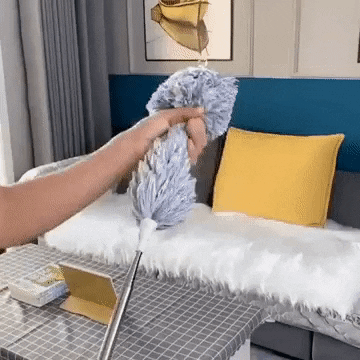 FEATURES:
More description about our Extendable Microfiber Feather Duster-
Extendable Pole- Unlike the usual handle feather duster, this duster pole is made of stainless steel which can extend up to 280cm. The pole can be freely extended when you are trying to reach higher locations such as ceilings, walls, ceiling fans, lamps and etc. without climbing on chairs or dangerous ladders.
Bendable Head & Scratch- The cleaning duster head is strong and bendable. You can bend it to any angle you need. Allows you to clean all kinds of dead angles or hard-to-reach areas. Moreover, it contains a silicone cap on the tip of the duster to protect your furniture and ceiling from scratches.
Microfiber Duster Head- Featuring innovative split fiber technology, it becomes electromagnetically charged as you use it. The

microfiber duster

 

will generate static electricity, which is easy to attract

 

grab, and trap 

dust, pollen, and hai

r

with ease. You can also use it wet or dry to get your house spick-and-span.
Washable & Easy Storage- The microfiber duster head is washable. You can either shake it clean or gently hand wash it in warm water with a little dish soap. Rinse the dish soap off and allow it to air dry. The collapsible head and extendable pole make it easy to store and space-saving.
Lint Free Microfiber- The microfiber duster will not rip off from the head no matter how hard you try to pull the microfiber off from it. The microfiber is knitted together firmly so no worry about fiber flying away while dust removing.
Light Weight- This long-handled duster is very light in weight. Hence, you will not feel tired while using it for a long time while cleaning high places such as ceiling fans or high cabinets.
SPECIFICATIONS:
Material: Duster- Microfiber, Pole- Stainless Steel
Color: Grey
Pole Length: Before expansion- 87cm, After expansion: 280cm
PACKAGE INCLUDED:
1 x Extendable Microfiber Feather Duster