Dusty Situation While Using Angle Grinder? Try This!
The Dustproof Grinder Guard is a specially designed tool to eliminate dust during angle grinder slotting cutting. This product can be used for adding water during slotting cutting. The two-sided hole design makes it more efficient and convenient to use especially for disc assembly or disassembly. Operate it easily with the water pipe conversion head by just simply attach the hose to any tap.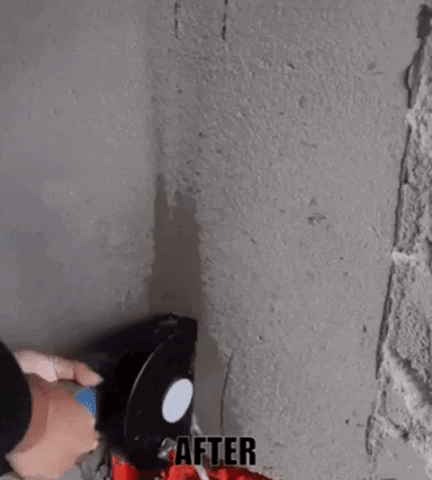 FEATURES:
Breath Freely While Grinding- This angle grinder cover connected with a water pipe, which turns the dust into the water. It is also aimed to let the worker and the people in the vicinity breathe dust-free air.
Durable- This angle grinder guard is made from high-quality iron with strong hardness and is expected to have long life usability. It is waterproof and does not rust.
Water Slotting Guard- This grinder guard uses water to dampen and prevent flying dust as the angle grinder grinds and cuts. And you can operate it easily with the water pipe conversion head.
Safe And Convenient- It is a heavy-duty steel cover that allows the storage of water. There are holes on both sides of this grinder guard for safe and convenient adding of water.
Compatibility And Uses- This is attachable to an angle grinder and is perfect for slotting and stone cutting purposes.
SPECIFICATIONS:
Color: Black
Protective cover material: Steel
Water nozzle material: Copper
Water nozzle size: 1/4 inch
Water pipe length: about 1.1m
PACKAGE INCLUDED:
1 x Protective Cover
1 x Water Nozzle
1 x Water Pipe
1 x Water Stopper
1 x Dust Stopper
1 x Water Pipe Conversion Head