Fastening screw onto drywall can be tricky, and sometimes you might accidentally penetrate the drywall itself.
The Drywall Screw Setter eliminates the problem of over-sink screws into your drywall and yet creates a countersink hole for your finishing filler. This attachment ensures you zero mistake and set screws just right under the drywall paper. It comes with a PH2 screwdriver bit for drywall screws and it automatically sets screws to the proper depth in drywall. Drywall Screw Setter is designed to be used with any power drill or cordless drill, it includes a depth stop to limit screw penetration & damage to the board.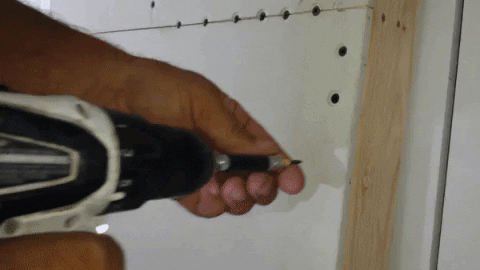 The magnetic tip made it easy to install the drywall screws as it holds the screw while you are fastening it. Drywall Screw Setter has great durability and hardened core for extra strength & heat treated to resist wear and tear.

FEATURES:
Suitable for drywall as dimpler bits and plasterboard screws locating.

Works with any power drill and cordless drill for normal usage.

Made of high-quality steel and durable.

Depth stop design limits screw penetration and damage for the board

Easy to install and use the drywall screws.
PACKAGE INCLUDES: 5pcs x Drywall Screw Setter