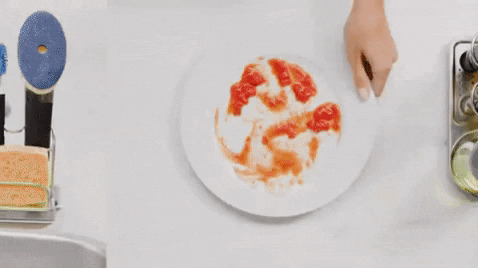 For an easier kitchen clean-up, swipe right. That's all it takes to gently scrape pans, lift leftovers from dishes, or clear wet countertops. Dish Squeegee does it all. With both straight and curved edges, it makes fast work of messy surfaces so you can clean plates and pots without water before loading them in the dishwasher.
FEATURES:
Save Time and Water - Save time and water by giving your dirty dishes a swipe before washing with the Dish Squeegee.
Easy Clean Up - The flexible silicone and the combination of flat and curved edges makes clearing leftover food from plates and bowls a breeze.
Comfortable, Non-Slip Grip - Shaped for control and featuring a non-slip, comfortable grip, it's also great for pushing scraps into sink drains, or squeegeeing wet countertops and sinks.
Convenient Storage - Store standing up or by its convenient hanging hole to make washing dishes less of a chore. The Dish Squeegee itself is also dishwasher safe for thorough cleaning.
SPECIFICATIONS:
Color: Grey and White
Dimensions: Approx. 8.4 x 1.0 x 10.9 cm / 4.5x1x7.75 inches
PACKAGE INCLUDED:
1 Unit x Dish Squeegee