Keep your circuit boards free from debris with this nifty Vacuum Suction Pen!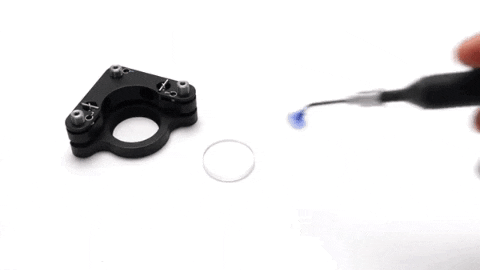 This Vacuum Suction Pen is the perfect tool for handling sensitive and delicate integrated circuits, chips, or removing solder pieces! With three different sizes of suction cup attachments, you can get to hard-to-reach places or pick up heavier chips! This amazing tool is very easy to use for desoldering, simply press the suction cup onto the item you're picking up, release the button, and lift! Press the button once more to release the item where you need it to place it.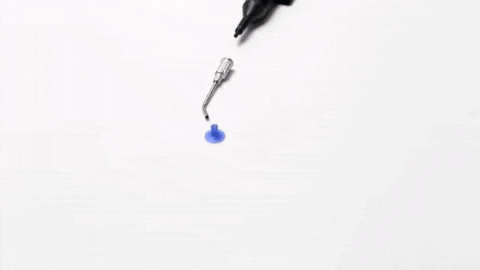 Features:
This anti-static vacuum suction pen allows you quickly and easily to take QFP, TSOP, TSSOP, etc. IC patches. It is a good helper for home appliances. 
Built-in small powerful vacuum pump, no need to connect any straw or power cord, easy to use at any time.
Electric operation, providing a strong and stable suction, especially suitable for continuous suction work.
Touch button with pen-type design, make you feel comfortable when used.
Suitable for handling current-sensitive components with its anti-static design.
The suction tube with a suction pad fixed device can be used in operation to protect the suction pad and avoid damage to components, to ensure the high-quality suction effect.
It can be used to repair mobile phones, tablets, PC, TV, radio, remote control vehicles, your children's toys, jewelry, music instruments, crafts, etc.
Easy to Install:
Install a proper IC suction header on the suction pen.
Place the suction header lever on IC.
Press down the button on the suction pen to let the air within the vacuum unit, then release the button to produce a vacuum suction force to pick up IC. 
Put the IC on a proper place, press down the button, the vacuum unit discharge air to let the IC fall off the suction header. 
Package Includes: 1 x Vacuum Suction Pen