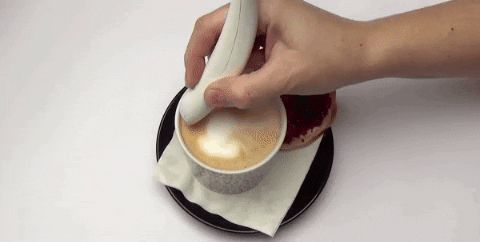 Be a Coffee Art Master in a Matter of Seconds! 
Introducing Coffee Art Pen, a perfect tool that provides a brand new coffee experience for you and your loved ones. Design your coffee or meal without creating a mess or wasting supplies. You can also choose the spice of your choice and enhance your coffee and meal to a new level. Surprise your partner with an inspiring or creative coffee that will surely put a smile on his/her face. This art pen is easy to use, gently press the button of the tool to release the spice inside and start creating your masterpiece.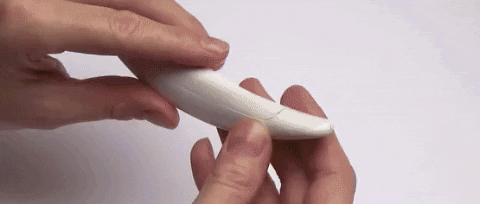 Features:
Brand new coffee experience: Create your own design for you or your loved one's coffee will surely be exciting.
Easy to control: It is designed like a pen to maximize control and stability while creating your drawing.
Prevents messy area: This pen will not consume too much space and will never create a mess.
Perfect holiday season gift: Best gift for your parents or friends who love coffee.
Creative taste: Try new tasting variations with different spices and be able to alter the taste of your coffee every day.
Instruction:
Press gently on one end of the pen body and open the lid. Put the spice into the pen holder. 
Cover the lid and hold down the small button at the pen holder, then start drawing.   
Package Included: 1 x Coffee Art Pen (random color)