Parents' Love - Hold Your Kids Hand Firmly!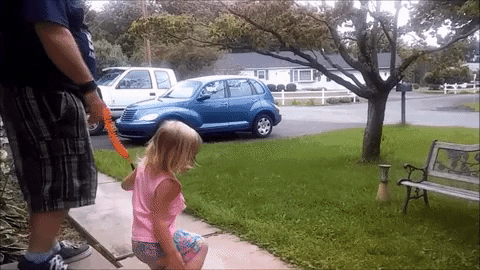 The number of missing children can reach up to 8-9 million every year. It is a great silent disaster for the country. It is also a great challenge for the country to reduce the number of children gone missing.
Hence, as the residence of the country, we have the responsibility to help reduce it. Use this Child Anti-Lost Wrist Strap! It is the best product which allows parents to protect their kid while giving the kids appropriate freedom. Now, you can be at ease and bring your kids out!
FEATURES:
More description about our Child Anti-Lost Wrist Strap-
Induction Key Lock-It is a better design with an induction lock and sturdy snaps, which prevent the baby from opening the lock by themselves. This design ensures that your child cannot get rid of his/her anti-lost wristbands losing by themselves unless parents unlock the lock (on the child's side) with 1 included key. 
Sturdy Steel Cord-The wrist strap is made from anti-cut stainless steel materials. Its surface includes PU materials which won't be cut unless special tools are used. It is a must-have leash for your feisty, energetic kids outdoors.
360°Rotatable and Adjustable- Our child wrist link will be linked by 360 degrees rotating metal connector to provide flexible and safe baby's activities. Also, the wristband is adjustable to fit the hands of babies and adults.
Provide More FreedomTo Baby- The link between parents and baby can extend up to 1 It is perfect for keeping little ones close by but allow them more freedom to roam.
Soft and Comfy-The wristband is made of super-soft air cotton, ultra-soft, breathable sponge padding, and round-cornered velcro straps protects wrists from uncomfortable scratching and sweat while holding the safety wrist cuffs in place. It does not hurt your wrist and is more comfortable to wear.
Guarantee Safety For Your Kids-This kids' safety leash is lightweight and gives your toddlers freedom to walk while at the same time keeping them close so they don't runoff. You can even connect your child leashes for toddlers to your stroller, backpack, or adult hand; Perfect for supermarkets, parks, malls, airports, and crowded places.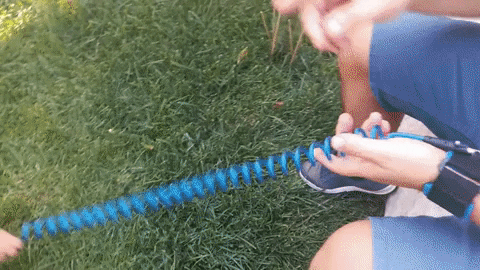 SPECIFICATIONS:
Material: Breathable padding & 301 Steel Wire
Color: Green, Blue, Pink
Length:150cm
PACKAGE INCLUDED:
1 x Child Anti-Lost Wrist Strap