Summer is the perfect time to go out and have fun under the sun. You may already have plans of going to the beach or paying your relatives and friends a visit. However, keeping cool on a hot summer day can be difficult, especially during long drives where your body is stiff and exhausted. Car Seat Ventilation Fan can help you cool off and beat the heat. It can lower your body temperature quickly to reduce the risk of heatstroke, help if your car doesn't have the best air conditioning.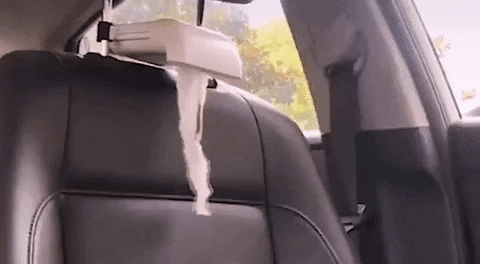 FEATURES:
Adjustable Wind Speed - It has 3 kinds of adjustable wind speed, which can meet the needs of different environments and temperature changes.
Concentrated Air Supply - Through the air outlet, the wind can be concentrated on your back and car seats to dissipate heat and make your back cooler.
Energy Saving - It is low power consumption, super energy-saving, and environmental-friendly. It is equipped with a USB charging port, and no more extra batteries required.
Convenient - The fan is small size and lightweight, easy to carry. It does not occupy the rear space after fixed on the headrest and can be folded and stored when not in use.
Easy to Install - It can be easily installed on the headrest of a car seat and can be used in most models of vehicles, minivans, trucks, SUVs, and family cars.
SPECIFICATIONS:
Color: Black
Material: ABS
Power: 5W
Working Current: 1A
Input voltage: 5V (USB charging)
Size: 3 * 14.1cm/4.1 * 5.5in (Approx.)
PACKAGE INCLUDED:
1 Unit x Car Seat Ventilation Fan