Your Dog Can Now Take Control of Its Own Dental Health!

It's always has been a disaster when it comes to the time of brushing your dog's teeth? If you always failed to brush your dog's teeth or improper brushing could cause your dog to suffer from gum infections, bad breath, and periodontal disease. If it turns out to be serious it could cause extreme pain and can cost thousands for treatment.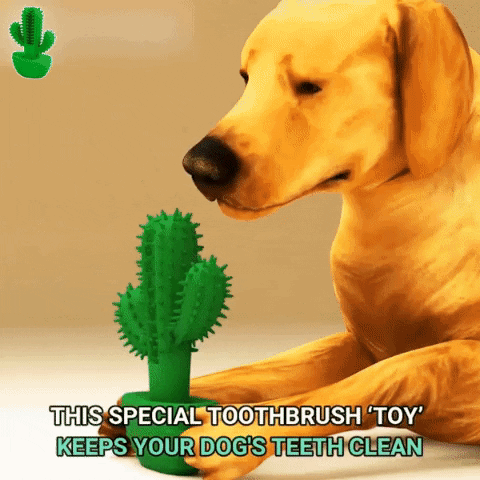 This Cactus Dog Toothbrush is a dog toothbrush designed as a toy which can get your dog all excited for playtime and works just like a chew toy, thoroughly cleaning even hard-to-reach back molars for perfect dental hygiene!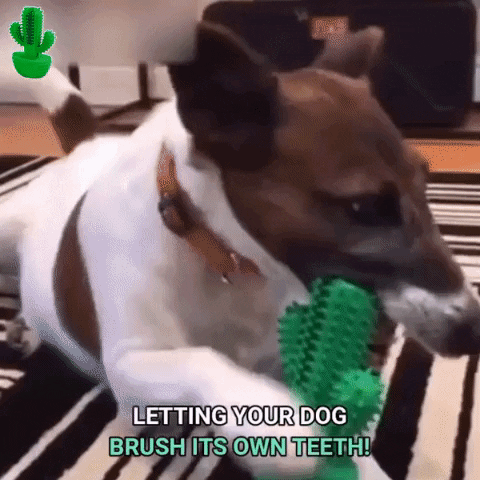 FEATURES:
Thorough Cleaning- Rigid bristles scrub away stubborn plaque down to the gumline in hard-to-reach places.
Self-Dispensing Toothpaste- Special grooves hold toothpaste and dispense as your dog chews.
Durable and Bite Resistant- Resists chewing from the small, medium, and large breeds.
Squeaky Sound- Squeaks when the base is pressed, attract your pet, keeping your pet excited during brushing time.
Safe and Non-Toxic Material- Made from natural pet-safe rubber that is FDA-approved and gentle on the gums.
Environmental-Friendly- It is reusable by just washing it with water. This dog toothbrush is a safe and non-toxic material made of natural pet-safe rubber that is FDA-approved and gentle on the gums.
 
SPECIFICATIONS:
Material: Non-toxic Natural Rubber
Color: Green
Size: 16cm x 10cm x 3.5cm
Smell: Milk Fragrance
 
PACKAGE INCLUDE:
1 x Cactus Dog Toothbrush