Have you ever lost your catch while fishing just because you couldn't get a good grip on their slippery body? Introducing the Anti-Slip Fishing Glove that is being invented by the Japanese to deal with their catch, as it has a quick magnet release, you can put on/off the gloves easily with just one hand. This glove is made using woven PE lines and coated with eco-friendly latex, which has a wrinkled surface to increase the grip. Featuring high strength and toughness, this gloves protects you from the sharp fins and reduce hook accident rates.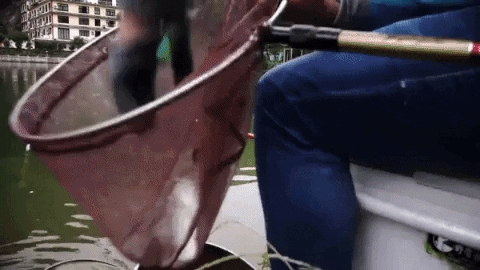 Anti-Slip Fishing Glove also works great while you are trying to get a picture with your catch too! Suitable for both freshwater and saltwater purpose, acid and alkali resistant. It can be easily clean under the tap with cleaning agent too.
FEATURE:
WELL MADE: The gloves are woven with quality PE lines & coated with environment-friendly latex, featuring high strength and toughness to prevent hand injuries. 100% waterproof and high grab force.
PROTECTIVE ALL AROUND: Resistant to acid and alkali, Suitable for both saltwater and freshwater.
FAST DRYING & EASY TO CLEAN:

C

l

ean the glove under the tap with cleaning agent and dry it in a ventilated place.
QUICK RELEASE MAGNET: Comes with a magnetic release with 6LB tension test, for easily keep and carry.
NOTES: Glove comes in 1 unit, not in pair.
Package Includes: 1 x Anti-Slip Fishing Glove