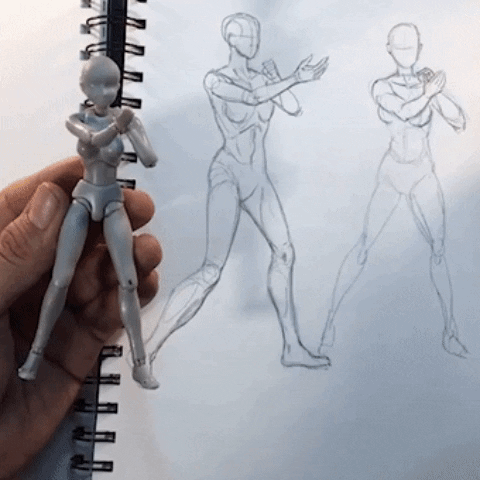 Are you an artist trying to expand your creativity? Do you sometimes waste hours looking for specific reference poses on the internet? If you're into drawing and illustration, Anime Drawing Figures will be a huge help for you, especially when you're trying to draw more complex poses that are harder to draw from imagination. Anime Drawing Figures are also perfect for beginners trying to improve their drawing skills.
FEATURES:
Movable Gestures/Joint - The figure's joints are movable, which can be changed into any pose you want to even the dynamic figure. With a suitable gesture, you can shape any character, it is really helpful for drawing and photography.
Practical Helper - The figures are equipped with model stands. Hence, there is no worry about the figure model can't stand up.
Application - It is available for drawing models, photography prop, desktop decoration, collections, and etc.
SPECIFICATIONS:
Color: Grey
Material: PVC plastic, Eco-Friendly Material
Body Model Height: 15cm / 5.9in (Approx.)
PACKAGE INCLUDED:
1 Set x Anime Drawing Figures