Superb Aluminum Welding Rod that helps to do welding without welder!
Wish to do metal welding but do not have a welder? No worry! Just use our Aluminum Welding Rod! Welding aluminum presents some unique challenges compared to welding steel or other common materials, particularly in terms of chemistry and crack sensitivity. In many cases, welding aluminum requires following some special procedures. Important factors when welding the material include: selecting the right filler metal; proper storage and thorough cleaning of the base material; and proper welding techniques.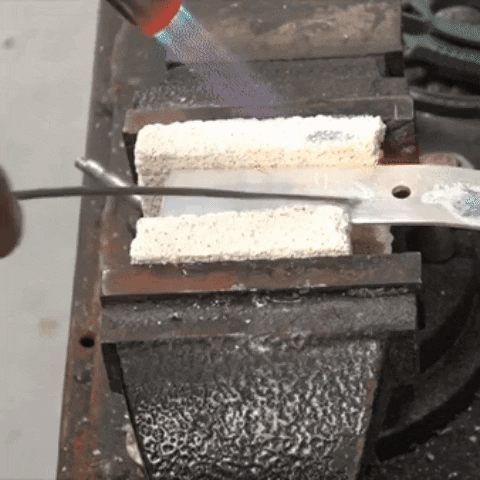 This aluminum welding rod is just perfect to fit every specification for welding aluminum. It can be used when there are emergency purposes and need to do welding without a welder. These aluminum welding rods give stronger results than the base metal.

FEATURES:

High Quality- Great weldability and corrosion resistance, high thermal conductivity, high electric conductivity.
Wide Application- Widely used, mainly used for welding furniture, bicycles, locomotive compartments, chemical containers, shipbuilding, etc.
High Efficiency- No solder powder needed; great welding effect, with a low melting point.
Portable- Lightweight and easily carry.
SPECIFICATIONS:

Material: Aluminum
Color: Silver
Melting point: about 380℃
Diameter: 1.6mm
Length: 50cm
PACKAGE INCLUDES:

20pcs x aluminum welding rod